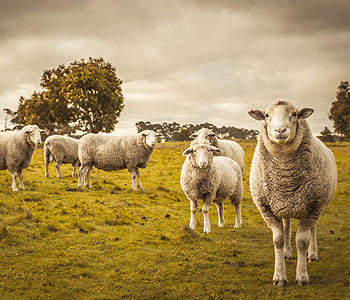 PURE LUXURY – WINE FROM SUSTAINABLE CULTIVATION
---
The title "Pure Luxury" resulted from a discussion about what luxury really means in our time. We agreed that true luxury always has to do with pauses, with quality craftsmanship and in truth nothing with high prices. This is the origin of this text on wine pricing. Enjoy reading it!
---
October 2019
Online translation of the original text with DeepL.

The most famous and probably most expensive wine in the world is the 1945 Bordeaux Ch'teau Mouton-Rothschild, a bottle of which fetched $114,614 at Christie's auction in London in 1997, and bottles of this legendary wine are still in circulation. Sometimes with fake contents and for most of us unaffordable luxury, the value of which disappears into thin air when the cork is removed. And yet, who among us would not like to have tasted it at least once? This wine, a single drop of which cost around 7.5 dollars 21 years ago, a price for which you can buy two whole bottles of Australian Syrah in the supermarket today. An absurdity that leads to the question how the value of a wine is defined.
Well, that of a Ch'teau Mouton above market value, like a work of art. The sense of that may be questioned. That of an Australian branded wine, on the other hand, is about exact positioning and a perfect fit. With modern cellar technology, alcohol, sugar, acid and tannin can be added or taken away with an accuracy of a tenth of a gram, the taste is manipulated with enzymes and pure yeast, and the storage in oak barrels is simulated with pieces of wood. Herbicides, pesticides and fungicides are sprayed in the vineyard, and the harvest is done mechanically so that the three euros per bottle are somehow worth the three euros per bottle. However, the winegrower himself is left with just 3% of this, as calculated by the German Wine Institute in 2016. Because there are also glass bottle, capsule, label, carton, transport, marketing, dealer and supermarket margins. All these processes and additives, apart from sulphur and unlike food, do not have to be indicated on the label, which is why consumers still falsely assume that they are buying a natural product, albeit a cheap one.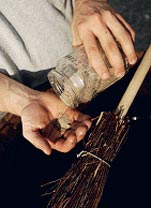 The world of biodynamic wine production is completely different. Here, the quality of the wine is in the foreground, elaborate manual work in the vineyard is a prerequisite, and synthetic sprays are strictly taboo. The work in the wine cellar is carried out with care, the wine is handled as gently as possible and never manipulated. The wine is given the time it needs to reach the bottle in high quality, harmonious and storable. It goes without saying that other factors determine the price. Here it starts at around ten euros and may even be as much as 50 euros.
Plant and animal biodiversity in the vineyard and soil, maintaining and strengthening the health of the vine, building up humus through compost management and working at the rhythm of nature are the cornerstones of this type of farming. There are two such biodynamic winegrowers' associations in Austria. They have strict guidelines that go far beyond the standards of the EU Organic Regulation and are certified by independent inspection bodies. Demeter is the older association, it consists of 60 wineries. respect-BIODYN, the younger one, was founded in 2007 and today has 22 renowned member wineries from Austria, Germany, Italy and Hungary with a total vineyard area of around 600 hectares. In addition to the way of cultivation, excellent wine quality and the human factor are criteria for acceptance at respekt-BIODYN, because the group sees itself as a group of friends, which also trains and celebrates together.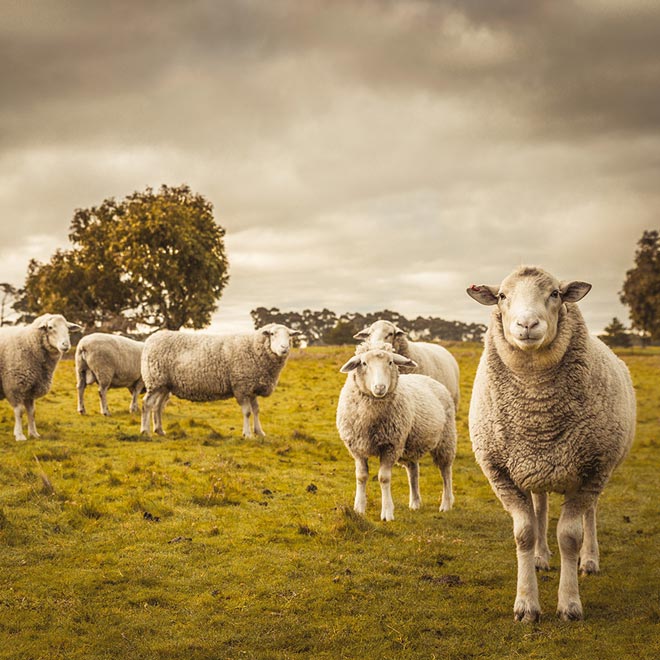 "We were looking for more individuality in wine because we had reached our limits with conventional viticulture methods. Super successful, but qualitatively not at the zenith. It was then quite quickly clear that we had to follow the path of biodynamics, so we hired consultants and changed over. It was the most valuable decision we could make. Today's quality of our soils and of our wines is the best proof", says respectful chairman Michael GoŽss-Enzenberg of the South Tyrolean winery Manincor, explaining the change the group has undergone over the last ten years. Each individual winemaker makes sure that the wines really do taste good. Their wines therefore stand for exactly this individuality, the highest quality, craftsmanship and a return to nature. Pure luxury at an affordable price.
---
The respekt members
: Paul Achs, Judith Beck, Busch, Christmann, Feiler-Artinger, Fritsch, Georg & Martin FuŖer, Manincor, Gsellmann, Hajszan Neumann, Gernot & Heike Heinrich, Hirsch, Loimer, Anita & Hans Nittnaus, Ott, Gerhard & Brigitte Pittnauer, Claus Preisinger, ÷konomierat Rebholz, Dr. Wehrheim, Weninger, Wieninger, Wittmann, Herbert & Carmen Zillinger.
The contact details of all companies can be found on:
www.respekt-biodyn.bio