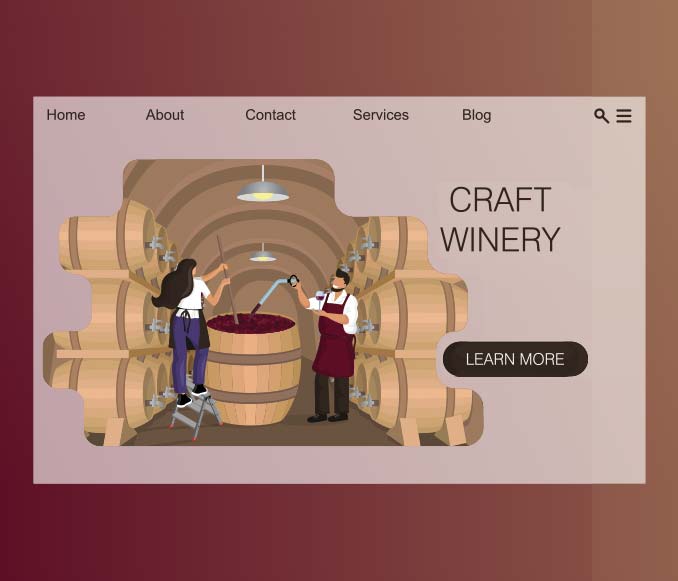 What characterises a good website
---
In this peculiar standstill, time is found for things that until now had to sit on the sidelines for capacity reasons. The own website is one of them. Here are the most important requirements to make the investment in it a worthwhile one.
---
December 2021
Quicktranslation with DeepL

What must a good website be able to do? Regardless of the industry and company, its most important function is to provide information. A website is first and foremost a service point - especially for journalists - to answer the classic W-questions about the company: who, what, when, where, why, how, what for. If the guest is not served (quickly) here, he clicks away and moves on to the competitor.

But don't worry, to answer these questions one doesn't have to immediately commission a new cost-intensive site. Very often, it is enough to bring the existing website into shape: in terms of content and with new photos. In most cases, a new modern font can also freshen up the overall look and the menu can be tidied up. And in case you're wondering why I call it a "website" and not a "homepage": the latter is the term for the first page of a website, the term was adopted at some point for the entire website. Programmers and web designers still make a distinction, and that's how I keep it.

REQUIREMENTS FOR A GOOD (VINTERS') WEBSITE
a simple self-explanatory menu

contact details on every page
informative clear language
appealing emotional and professional photos

history of the winery
career of the winemaker
information on the wine-growing region including climate
vineyard descriptions (location & orientation, soils, grape varieties, ...)
assortment (ideally sorted according to the quality pyramid)

perfect press download: press kit, cropped photos of all wines including data sheets, photos in print resolution with exact description and indication of the photo rights (best in categories: winemaker/team, vineyards, cellar, architecture, ...)
sources of supply sorted by country
news & blog only if really up-to-date and maintained
responsive design: This means, that it works on all screen formats which is an absolut prerequisite.

[technically sound and well-maintained shop → cross-linked to the assortment for downloading photos and data sheets]
TO BE AVOIDED
annoying pop-ups
automatically running films
long loading times (this requires, among other things, correctly sized photos) especially in times of overloaded networks

"innovative" menus: I have to find everything intuitively and quickly, otherwise I click away.
rambling texts with no content: It's all about information!
outdated technology: The only thing that can really help here is a relaunch.
I would be happy to take a look at your website and help you update it according to the criteria mentioned. Feel free to contact me at any time at:
office@sylvia-petz.at