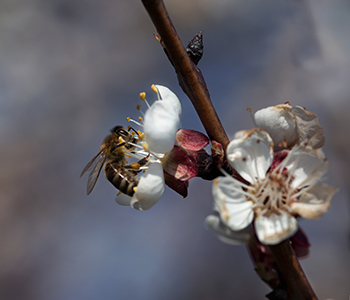 Times of crisis – what you can do now
---
The Corona crisis presents us all with an immense challenge. As people and as entrepreneurs. On this page I would like to offer support on two levels:
Help on a personal level by a certified psychologist and coach:
Michaela Stark | blaufeuer

Opportunities for good communication now & afterwards:
Carpe diem with Sylvia Petz

---
»Problems can never be solved with the same mindset that created them.« Albert Einstein
---
April 2020
Online translation of the original text with DeepL.
Assistance on a personal level | Communication in times of crisis
Dear Winemakers,
in this exceptional situation I would like to support you in two areas. Of course I would also like to support you with my own services, but in this case your personal well-being and that of your company seems more important to me. Therefore, I take a step back and let Michaela Stark, a graduate psychologist, speak first. Then please read under your section what I can and want to do for you.

---
PSYCHOLOGICAL CRISIS-COACHING BY MICHAELA STRONG

The current situation pushes us all to our limits - especially psychologically. I myself pick up the phone in such situations. Michaela Stark, a valuable friend and psychological coach, is a great support to me. I have asked her to offer her crisis intervention via video conference for you as well. Michaela is there for you,
- when the ceiling falls on your head: dealing with insulation and restriction
- when fear is breathing down your neck: dealing with (existential) fear
- if you could fly off the handle: dealing with aggression, anger, rage and despair

Michaela also recommends a few very helpful techniques against the constant brooding and worrying.
→ You can find more information about MICHAELA'S services here.
---
COMMUNICATION IN TIMES OF CRISIS
At the moment the world seems to stand still. For you, but also for me. In the last two weeks I have been thinking about how we can use this phase together so that things continue well for you afterwards. I can do for you
- Analyse your website: Are the contents meaningful, where can you make improvements and are important areas possibly missing? → A website should be a service point for readers and press. Important: We want to preserve and optimise the existing site and, if necessary, adapt it to the changed conditions. The goal is not a new website.

- Set up your LinkedIn page. LinkedIn is a high quality communication platform; the content is well thought out and targeted at a selected audience. See the linkedin.com/respekt-biodyn
- Create your press kit. It is an important communication tool for all journalist enquiries and should be available on your website in the download area. See warga-hack.at
- explain how you can set up your winery in a sustainable way (viticulture, cellar, energy, team, ...) See more details

- Of course I am also available for you, should you have other concerns. You can find my offer regarding positioning or press work under services.
---
Now I wish you and us that we get through this time well, look forward to seeing you again and to a good glass of analogue wine with you.
Sincerely yours,
Sylvia Petz